"Flexi-Rooter's ClogChopper rips open a hole for the chain knocker to work. It's a great product."
— Seth Mikulin • SureFlo Sewer & Drain • Hermitage, PA
 
Flexi-Rooter® featuring ClogChopper® Cutters
Flexi-Rooter uses ClogChopper six-bladed cutters along with carbide-tipped chain cutters to break through the toughest clogs, scale and roots. The cutters then grind up the stubborn stoppages and scour the pipe walls clean.

The rotating shaft is 10 times faster than traditional shafts, yet easy to handle. It's extremely flexible for clearing 2" lines, yet strong enough to cut roots in 4" lines up to 75 feet long. Plus, the foot pedal leaves both hands free to guide it into the drain.
---
Flexi-Rooter and Gen-Eye Camera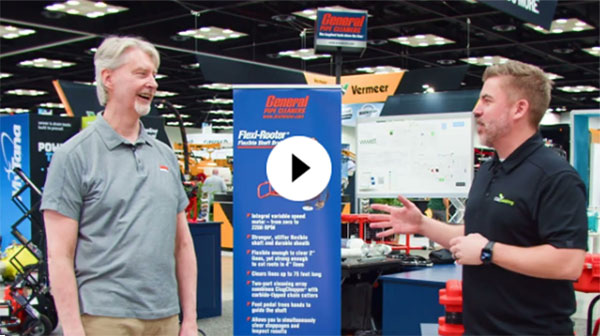 In this video, Dave Dunbar talks about how the Flexi-Rooter works in conjunction with the Gen-Eye camera system. Watch Here.
---
Top Features of
the Flexi-Rooter
Check out the exciting features of the Flexi-Rooter and see why drain cleaners love it. Read More
---
 
"One of the great things about the Flexi-Rooter is the ability to run the camera in conjunction with it. You can kind of see what you're accomplishing as you run the Flexi-Rooter down the line. It makes for a great combination."
— John Cole • John Cole's Plumbing Professionals • Pinehurst, NC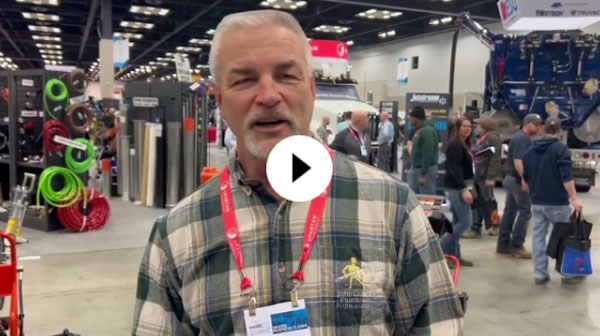 John Cole talks about how much he likes the durability and ease of use of his Flexi-Rooter from General Pipe Cleaners. Watch Here.
---
---
General Pipe Cleaners
1101 Thompson Avenue
McKees Rocks, PA | 15136 US