Event
Application for Smart Water Management in Commercial Buildings (CIPH Webinar)
Print this page
---
July 15, 2020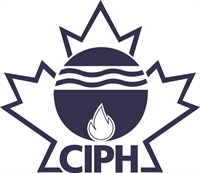 This complimentary webinar, being held Wednesday, July 15, 1-2:00 pm, is being presented by Adam Bartman, a second generation Red Seal Master plumber from Toronto.
He began his career working alongside his father every summer from ages 14-18. Utilizing his plumbing experience and passion to technology, he co-founded reed to bring plumbing systems online helping landlords and service providers to manage water at commercial properties.
This session will explain the three challenges that building owners experience due to unconnected plumbing systems.
Understand how Internet of Things (IoT) technology can be applied to elevate plumbing design standards
Recommend three applications where available market IoT technology can add value to building owners, occupants and service providers

Bartman will walk through the current challenges of traditional water systems—focussing on commercial and multi-family buildings—then describe the traditional building design standards compared to solution tactics to apply as for a better design.
He will cover connected applications for:
Meter Assembly w/ Booster in the Basement Mechanical Room

PRV Station w/ Side Arm Heaters & Pump in Zones & PRV Stations

Riser supply hot & cold + recirculating valves

Boiler or HEX with storage tank & mixing valve in Boiler Plant

Make-Up Water & HVAC Risers
Visit event's website
https://www.ciph.com/events/EventDetails.aspx?id=1391035&group=
---
Print this page