Event
CIPH Presents: Jim Pancero Sales Webinar Series For Business Owners, Sales Leaders & Sales Teams
Print this page
---
April 29, 2020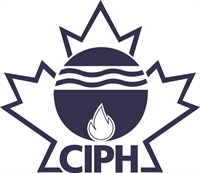 The Canadian Institute for Plumbing and Heating (CIPH) has presented a three-part webinar series in sales training featuring Jim Pancero, a successful sales and sales leadership speaker, trainer and consultant for almost 40 years, helping distribution and equipment manufacturers increase their competitive advantage as well as strengthen their sales leadership skills.
The first webinar in the series: How to Coach, Lead and Motivate your Sales Team took place Wednesday, April 15, 1:30-2;30 PM eastern time.
The second: Ready to become a stronger coach and leader of your sales team?, was held Wednesday, April 22, 1:30-2;30 PM eastern time.
And the final session: You can always sell more! How to increase your sales (and competitive advantage) in today's virus-impacted world, will be held Wednesday, April 29, 1:30-2;30 PM eastern time.
See the website below for registration details.
Visit event's website
https://www.ciph.com/events/EventDetails.aspx?id=1362858&group=
---
Print this page