Event
Counter Measures and a Strategic Response to the Pandemic (MCAC Webinar)
Print this page
---
April 03, 2020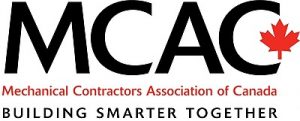 As 2020 began, many construction organizations throughout Canada and North America were predicting another year of success bolstered by strong backlogs in just about every sector.
At the time of this writing, world markets have been rattled worse than that of such events like 9/11, with little in the form of answers for when and if the world will go back to normal. More importantly, "normal" may require a new definition as the world learns or is reminded about standards of hygiene and inter-personal interactions.
What will the new "normal" be as it relates to education, recreation, business meetings and even construction activities when the world gets back to, well "normal"?
During this brief 1-hour webinar, you will learn the following:
Discover the important questions a construction business leader must address immediately
Examine FMI's Countermeasures model that focuses on in the short and long-term, both internally and externally
Understand the most effective and best response a construction leader can provide to the business
Develop a proactive checklist of strategies and tactics to help position the firm during the pandemic and after it ends
Visit event's website
https://mcac.ca/events/counter-measures-and-a-strategic-response-to-the-pandemic/
---
Print this page