Event
COVID-19: Proactively Documenting, Monitoring and Mitigating Risks and Impacts (MCAC Webinar)
Print this page
---
May 01, 2020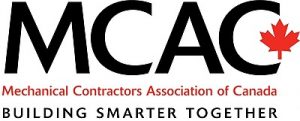 Presented by Revay and Associates Ltd.:
Suzanne Checkryn, P. Eng., PMP, MBA – Director, Prairies
Eric Davies, P.Eng. – Associate Director, Eastern Canada
Construction projects have been impacted in varying ways as a result of COVID-19. The construction industry is facing a wide range of challenges including work slow downs or shut downs, increased health and safety measures, travel restrictions, disrupted supply chains, losses in labour productivity, amongst other impacts.
These issues will undoubtably have ramifications to project schedules, budgets and risks. Good project management, contract administration and risk management practices are now more important than ever before, as they will serve to alleviate the burdens arising from the impacts of COVID-19 for all parties.
The presentation will highlight the importance of understanding the status of your projects before COVID-19, and of keeping detailed daily records of the impacts you may be facing. The presentation will also provide a project management / claims management perspective about your duty to mitigate, and will present opportunities to consider during this slow down / shut down time in order to reassess your projects and identify all project risks which can be mitigated to allow for a more seamless restart and improved collaboration moving forward.
Visit event's website
https://register.gotowebinar.com/register/7684912683988216845
---
Print this page