Event
Ready to Become a Stronger Coach and Leader of your Sales Team? (CIPH Webinar)
Print this page
---
June 17, 2020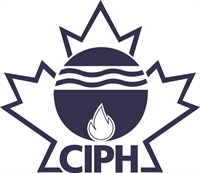 As a sales team leader, where have you been spending all of your time and attention?
What it takes to be a successful coach and leader of a sales team has profoundly changed just in the last few months…have you?
As the sales manager you can't just focus on tracking performance numbers, providing special pricing, helping expedite orders, solving rep's problems and going on "thanks for the business" calls.
Learn how you can apply four simple concepts of successful sales leadership that will produce immediate results for your team…even in these unstable times.
A detailed electronic workbook/action guide will be provided to help you take these ideas back to your company. We know you're good…are you and your team ready to get even better? You'll learn:
– How selling today is best approached as a "paint by numbers" process
– Learn how to get involved early in a team member's selling strategy, before price quotes are given and while the rep still has power
– How to become less transactional as a manager and more "Selling process" focused
CIPH and Jim Pancero are putting on a webinar series which discusses sales in the time of COVID-19. The first one-hour "Ready to Become a Stronger Coach and Leader of your Sales Team?" is being held Wednesday, June 17 (1:30 PM – 2:30 PM ET) at a cost of $99 for the one webinar, or $149 for this one plus a second  (plus applicable taxes).
The second, being held Thursday, June 25 (1:30 PM – 2:30 PM ET), is called: Six things you can do today to gain a competitive edge during this national business reboot.
Visit event's website
https://www.ciph.com/events/EventDetails.aspx?id=1362858&group=
---
Print this page