Event
Site Digitization and the Mechanical Contractor: Insights and Perspectives on a 'New Normal' (MCAC Webinar)
Print this page
---
July 09, 2020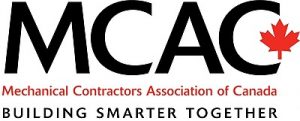 This webinar, being held on Thursday, July 9 from 2:00 – 3:00 p.m. ET  will cover how mechanical contractors are leveraging technology to digitize their job sites and maintain operations during the COVID-19 pandemic.
There will also be a field demo of the Procore Platform so attendees can see how to remotely manage their teams, project tasks and communications.
In addition, James Zelinsky, the chief administrative officer at Pitt Meadows Mechanical of Maple Ridge, B.C., will discuss how they are leveraging technology as one of the largest mechanical contractors in Canada.
Visit event's website
https://mcac.ca/event/webinar-site-digitization-and-the-mechanical-contractor-insights-and-perspectives-on-a-new-normal/
---
Print this page