Event
Worried About Water Quality After Building Shutdown? (CIPH Webinar)
Print this page
---
May 05, 2020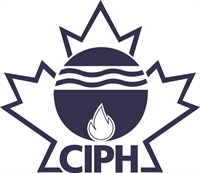 On May 5, 1:00 – 2:00 P.M. (eastern time) join Jason Jackson and co-presenter Shelley Peters for a complimentary webinar session focusing on best practices and legislative requirements when opening buildings and water systems after a prolonged closure. Facility types, demographic use and mechanical system interactions with water quality will be discussed.
The webinar will touch on the basic best practice inspection points of mechanical, water treatment and piping systems:
· Types of facilities
· Risk assessment regarding population type
· Washrooms
· Humidification
· Water treatment systems
· Backflow and cross connection
· Piping systems where possible
· Steps to consider
BONUS: This open forum discussion will include a 20 min. session accompanied with a question and answer period.
Visit event's website
https://www.ciph.com/events/EventDetails.aspx?id=1369217&group=
---
Print this page