AHR Expo announces 2020 Innovation Award winners
November 26, 2019 | By HPAC Magazine
AHR Expo show management has announced the winners of the 2020 AHR Expo Innovation Awards.
The winners will be formally recognized for their contributions to the HVAC industry at this year's 2020 AHR Expo, happening February 3 to 5 at the Orange County Convention Centre in Orlando. Winners are chosen by a selected panel of third-party ASHRAE-member judges who evaluate the awards based on their innovative design, creativity, application, value and potential market impact.
The 2020 AHR Expo Innovation Award winners selected within the categories of building automation, cooling, green building, heating, indoor air quality, plumbing, refrigeration, software, tools and instruments and ventilation are:
Building Automation
Winner: Delta Controls Inc.- 03 Sensor Hub 2.0
The 03 Sensor Hub 2.0 from Delta Controls uses seven sensors to provide the most accurate view of interior space, while using IoT enabled functioning as a standalone room controller and Sensor Fusion to heighten room control.
Cooling
Winner: Danfoss- Danfoss Interlaced Micro Channel Heat Exchanger (iMCHE)
Compact and cost-effective, the iMCHE integrates multiple circuits into a single coil and works using a shared air heat transfer area as well as whole air side heat transfer when operating under partial load conditions to maximize efficiency.
Green Building
Winner: Danfoss- Danfoss Turbocor TG490 Compressor
This oil-free, variable speed, magnetic bearing centrifugal compressor offers increased efficiency as well as reduced maintenance. Designed for air- or water-cooled chiller applications, the Turbocor TG490 Compressor has a simplified design through the elimination of a traditional oil management system.
Heating
Winner: York For Your Home- York LX Series TL9E Ultra-Low NOx Gas Furnace
This ENERGY STAR-rated, environmentally-responsible gas furnace meets conservative air quality standards while reducing GHG and smog-producing gases by up to 65 per cent compared to standard low-NOx furnaces.
Indoor Air Quality
Winner: Fresh-Aire UV- Purity Low Profile LED 1-inch Polarized Filter/LED Disinfection System
The first three-stage 1-inch polarized HVAC filtration system to incorporate Mini-LED technology, the Purity Low Profile Polarized Filter/LED Disinfection System offers high-efficiency filtration that captures 97 per cent of particles down to 0.3 microns.
Plumbing
Winner: LG Electronics USA- LG Hydro Hit
The LG Hydro Kit is an indoor heat exchanger capable of transferring heat or cooling energy expelled from air conditioning into water, offering further efficiency of LG heat recovery and heat pump systems.
Refrigeration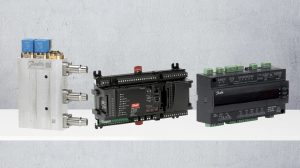 Winner: Danfoss- Danfoss CO2 Adaptive Liquid Management Solution (CALM)
The CALM solution from Danfoss combines the brand's liquid ejector and adaptive liquid control case controller algorithm to utilize the evaporator surface in display cases and cold rooms. It can provide up to 10 per cent greater energy efficiency in addition to its energy-saving inherent of CO2 refrigeration.
Software
Winner: Interplay Learning- SkillMill Skilled Trades Course Catalog
An online, on-demand training course catalog, the SkillMill is designed for HVAC professionals to gain worksite skills accessible via mobile phone, computer, tablet or virtual reality (VR).
Tools and Instruments
Winner: Matelex- DNI (smart level detector)
Matelex's DNI smart level detector system measures pressure, temperature and refrigerant levels every two to three seconds. When tested in the food retail sector, it saved 79 per cent of refrigerant compared to traditional methods thanks to real-time data alerts.
Ventilation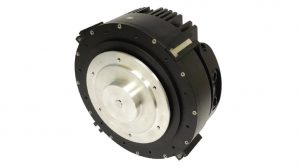 Winner: Infinitum Electric- Infinitum Electric, A Breakthrough HVAC Motor
Smaller and quieter than traditional electric motors, Infinitum Electric's A Breakthrough HVAC Motor's benefits equate to 25 per cent lower costs for customers. The motor uses a circuit board stator resulting in 60 per cent less weight, superior durability, improved performance and enhanced IoT connectivity.
Advertisement