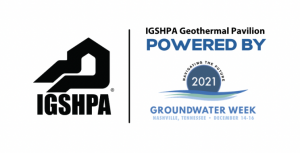 International Ground Source Heat Pump Association (IGSHPA) has announced it will hold a conference and pavilion of exhibitors in Nashville, Tennessee Dec. 14-16, 2021.
The first IGSHPA conference since 2018, IGSHPA's 2021 event is expected to be a great opportunity for industry professionals to convene for a range of learning and networking opportunities.
Attendee will have an opportunity to re-engage with the groundwater and drilling community at a time when those skills are more in demand than ever before. Partnerships and business ventures with drilling professionals will be critical for the advancement of the geothermal industry.
NGWA Chief Executive Officer Terry Morse offered his support saying, "IGSHPA's participation in this year's event adds a wonderful element to the proceedings. There are long standing partnerships between the professionals in our industries and I am certain that we all have a lot to share. It's an exciting time to be getting back to business and we're looking forward to a successful and engaging event this December."
Taking place at the Music City Center in the heart of downtown Nashville, the IGSHPA 2021 Conference & Pavilion is hoping to provide three days of professional development.
Advertisement
---
Print this page

Sponsored
More