Skills Competition's move to Toronto expected to boost skilled trades exposure
July 4, 2016 | By HPAC Magazine
Skills Ontario has announced that the Ontario Technological Skills Competition (OTSC) will be moving to the Toronto Congress Centre for its 2017 event. The competition has been held at RIM Park in Waterloo, ON since 2002. It has featured 67 skilled trad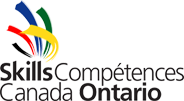 es contest sites, 44 elementary challenges and workshops, a career exploration showcase, 2200 competitors from across Ontario, and over 20,000 spectators.
"We are thrilled to be moving the pride of Ontario to the Toronto Congress Centre, a facility that will help us heighten the awareness of the tremendous career opportunities in skilled trades and technologies to young people from across Ontario," said Gail Smyth, executive director of Skills Ontario.
The Toronto Congress Centre will provide a space that will allow all contests to be hosted under one roof. Additionally, associated events, such as the OTSC closing ceremony and the Young Women's Conference, events that were held offsite at the RIM Park location, will be held within the Toronto Congress Centre.
The 2017 OTSC will be held May 1 to 3.
At the 2016 OTSC, Hy-Mark offered three full-time positions to competition winners. Secondary and post-secondary institutions competed in 67 skilled trade categories. On the value of the employment opportunities offered by Hy-Mark, OTSC Director of Competitions Barry Harrison said, "This opportunity speaks to the recognized quality of the young people who compete at the OTSC.  There is no better way to reward the most talented students in Ontario and we are pleased to see Hy-Mark recognize this incredible opportunity for both the students and the employer."
Jobs were offered to the following winners in their categories:
Plumbing: David Kingsberry, George Brown College
Heating Systems: Bailey Bowman, Cambrian College
Sheet Metal: Owen Fryer, St. Clair College
Hy-Mark, a full service HVAC and plumbing company, had previously announced plans to hire the winners of the Plumbing and Sheet Metal categories. However, the morning of the competition Hy-Mark president Rob Dewar informed Heating Systems competitors that a job offer would be made to the winner in that category too. Dewar said, "With all the talent present and Hy-Mark's incredible rate of growth, we need to be hiring at full steam."
The other company offering employment opportunities to winners was Magna International. The company extended job opportunity placements to the Gold, Silver, and Bronze award winners in the Automation Control, Industrial Mechanic Millwright and Mechatronics contests at Magna's body and chassis facilities throughout Ontario.
Advertisement