REHAU has added R-20 manifold connectors to its EVERLOC+ compression-sleeve fitting line, and the new R-20 connectors are designed for use with RAUPEX crosslinked polyethylene (PEXa) pipes and PRO-BALANCE manifolds.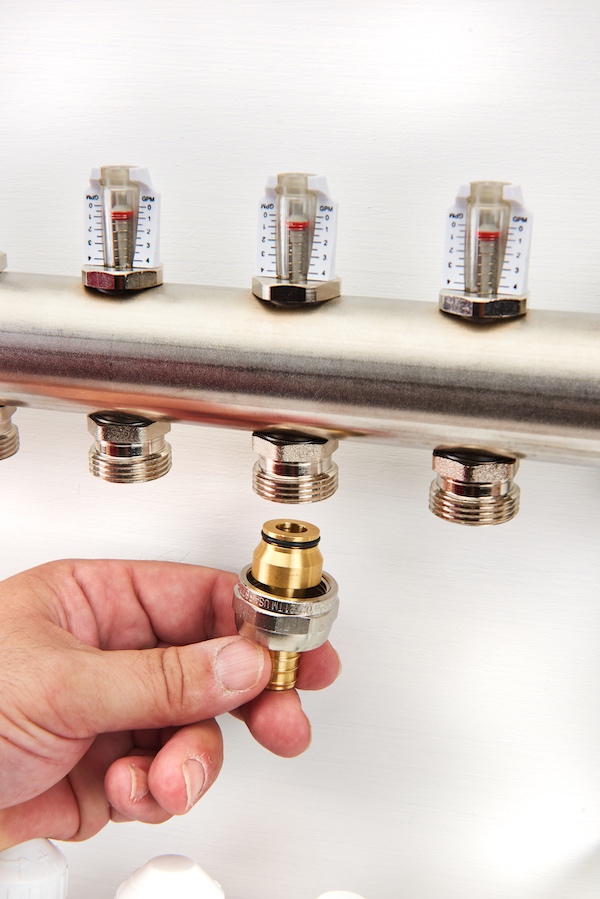 Machined from solid brass with a nickel-plated swivel nut, the manifold outlets are available in 3/8-in., 1/2-in., 5/8-in. and 3/4-in. sizes.
The design includes reconfigured bushings for greater accessibility when using larger hydronic circuits.
The EVERLOC+ R-20 fitting is a single piece that pairs with existing REHAU EVERLOC+ compression sleeves used in the company's PEXa plumbing systems.
All EVERLOC+ R-20 fittings include an insert with a pre-installed O-ring and swivel nut in a one-piece assembly to support connection security. The R-20 fitting uses the swivel nut to connect to the manifold, then joins to the hydronic circuits using the EVERLOC+ connection technology.
Advertisement