Event
Construction Disruption & Delay Claims (MCAC Webinar)
Print this page
---
November 10, 2020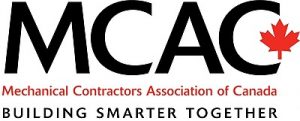 Dan Leduc of Norton Rose Fulbright will lead this webinar on construction disruption and delay claims on Tuesday, November 10, 2-3 pm (eastern time).
Even the best detailed and competitive bid, perfect execution plan, and excellent management of a project can lead to a loss because of unanticipated delay, productivity, cumulative impact, or acceleration.
The presentation will take attendees through an introduction as to when they might want to consider advancing such a claim and how to take those initial steps, including what to look for in any claims consultant and from your lawyer.
Following the webinar, MCA Manitoba board member, Shawn Henry, will pose questions to Leduc related to delay claims.
Visit event's website
https://mcac.ca/event/construction-disruption-delay-claims/
---
Print this page