Print this page
---
May 04 - May 05, 2022
Moncton Coliseum, Moncton, NB.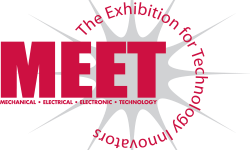 The MEET Show is the second-largest industry event of its type in Canada, and the largest trade event east of Montreal. It features some 400 companies over 100,000+ square feet of sold-out exhibit space in the Moncton Coliseum Complex.
The industry trade show welcomes some 6,000 attendees – including mechanical and electrical contractors, developers, engineers, architects, tradespeople, building managers, distributors, utilities and virtually anybody involved in the industrial, institutional, commercial and residential sectors.
Visit event's website
http://www.meetshow.ca/
---
Print this page