Event
CIPH Hosts MP to Discuss Wage Subsidy Legislation
Print this page
---
April 16, 2020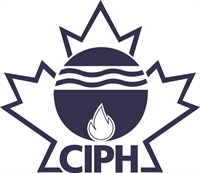 On April 11, 2020  Parliament passed the federal government's wage subsidy legislation after an emergency sitting. 
Francesco Sorbara, Member of Parliament for Vaughan—Woodbridge and Parliamentary Secretary to the Minister of National Revenue, will deliver this interactive webinar where attendees will learn about :
1. The latest on the Canada Emergency Wage Subsidy and pertinent details for employers; 




2. Measures such as the Canada Emergency Business Account; 




3. The Business Credit Availability Program; 




4. The  Co-Lending program as well as the tax deferrals (both on income tax and sales tax remittance) ; and 




5. Any other clarification on the Federal governments other major programs such as CERB will also be addressed. 
Visit event's website
https://www.ciph.com/events/EventDetails.aspx?id=1364771&group=
---
Print this page