BCIT Announces $33 Million for New Trades and Technology Complex
September 20, 2023 | By HPAC Magazine
The Complex will have capacity for 700 new full-time student spots across multiple trades.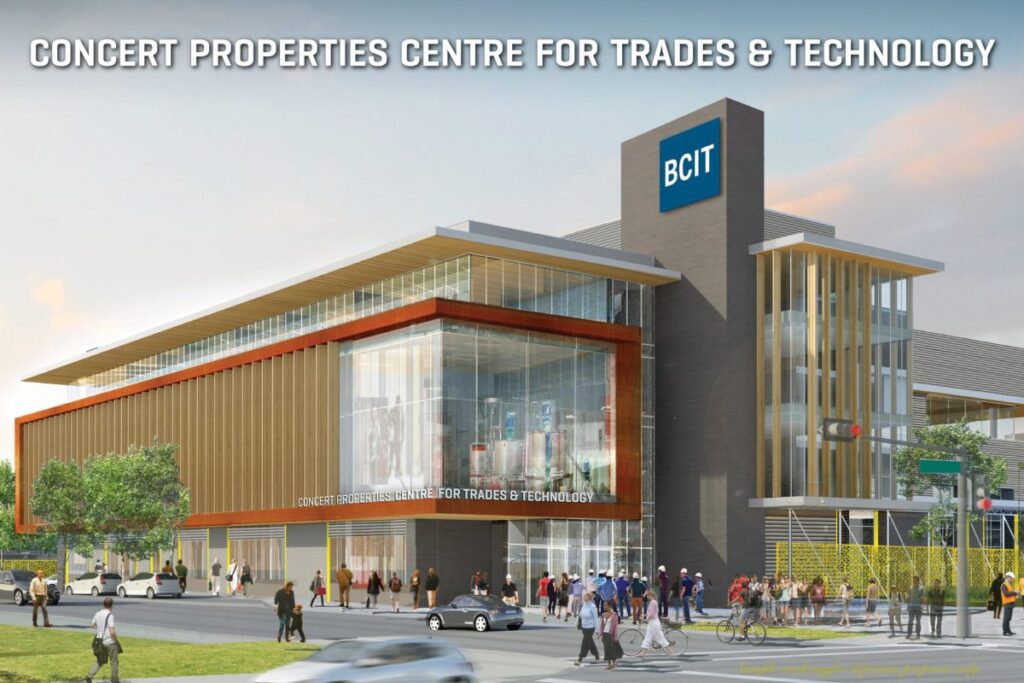 The British Columbia Institute of Technology (BCIT) has announced a milestone of $33 million in funding towards its new state-of-the-art Trades and Technology Complex.
The Complex will increase access for students pursuing a trades and technology education and career, which will help the Province of B.C. meet the demand for an estimated 85,000 new trades jobs expected over the next 10 years.
The $220 million Trades and Technology Complex will provide an adaptive, innovative, and flexible learning environment through leading-edge, energy-efficient, sustainable design.
It will have capacity for 700 new full-time student spots annually, alleviating waitlists, and delivering the trades training needed to meet the labour needs of the province.
The Complex will serve as a living lab where students from different disciplines–such as engineering, architecture and construction – interact, collaborate, and undertake projects together.
The Trades and Technology Complex will allow BCIT to offer significantly more in-person training and increase delivery of immersive training for specialized areas, including mass timber construction and net-zero buildings.
Features for advancing education will include:
Four covered work yards
Simulation-based learning areas
Cross-disciplinary sim labs for trades and technology collaboration
Welding simulation lab
"The generosity and support of donors has made this incredible project possible and ensured continued strength in BCIT's unique offering," commented BCIT President Dr. Jeff Zabudsky in a media release.
Advertisement