CIPH recognizes industry veterans with 2020 Service Awards
By HPAC Magazine
HPAC General
Hydronics
Plumbing
Awards
CIPH
service
The Canadian Institute of Plumbing and Heating has been recognizing Lifetime and Outstanding Service Award recipients throughout 2020.
Over the course of the 2020 Fall season the Canadian Institute of Plumbing and Heating (CIPH) has been recognizing members of the industry for their dedication and service over the years with its Lifetime and Outstanding Service Awards, along with a 50 Year Service Award.
This year's Award recipients from across the country include:
Doug Sloan, , vice president plumbing wholesale, of Foremost International Ltd. was presented CIPH's 50 Year Service Award recognizing 50 or more years in the plumbing and heating industry.
CIPH Outstanding Service Awards, recognizing 25 or more years with a CIPH company and at least five years of volunteer service on a CIPH Board, council or committee were presented to:
Barry Cunningham of Triangle Supply;
John Cardiff of Canature Water Group;
Dan Jones of Jones Goodridge Inc.;
and Tom Gervais of Bradford White Canada.
CIPH Lifetime Service Awards, recognizing 40 or more years in the plumbing and heating industry have been presented to:
Leo Payette of Viper Sales and Marketing;
Kent Keenleyside of Emco Corp.;
Phil Gamache of Plazr Sales Inc.;
Doug DeViney of Watts Water Technologies;
Mark Evans of Viega LLC;
Stuart Saville of Zoeller Canada;
and Michel Bond of CB Supplies.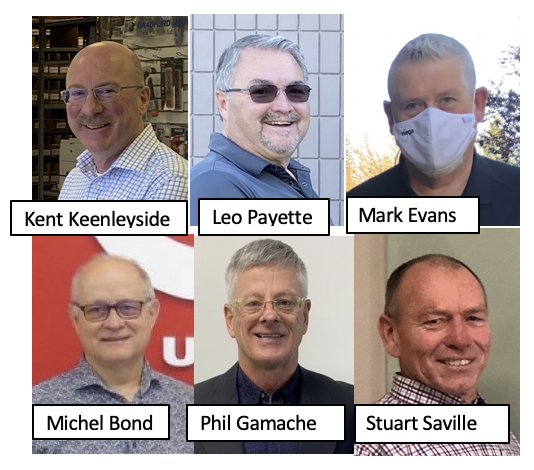 Congratulations to all.
Advertisement